N.B. Research is still to be undertaken on the Hemel Hempstead Gazette microfilms for this period of time.

Click to link to principle LG Chronicle web pages.

Graphic Links page (for photographs etc.)

Personal Homepage
This page was last updated on: January 15, 2012





LEVERSTOCK GREEN CHRONICLE

An in depth history of  a village in Hertfordshire, UK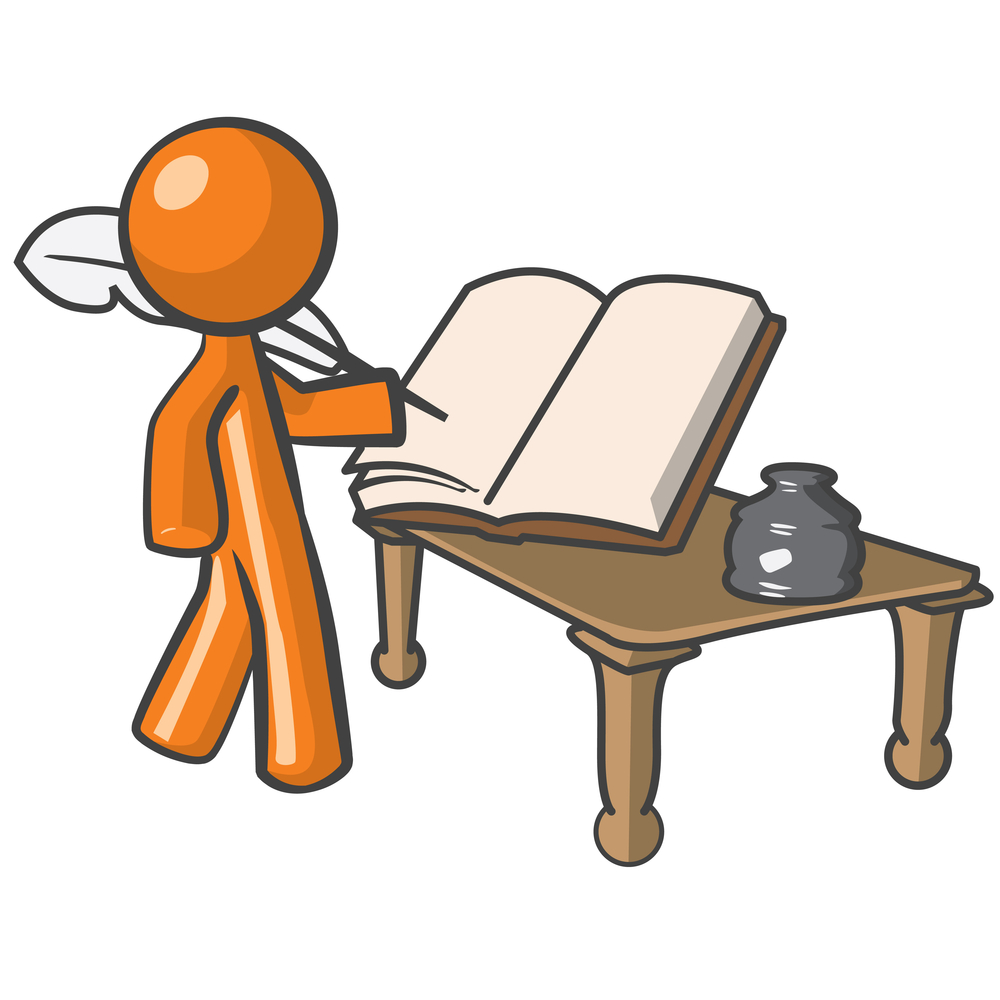 There had been a new vicar installed, the Rev. George Finch, and the post of Parish Clerk had been filled by John Child, who was also the village sub-postmaster and wheelwright.  There was a new schoolmistress, Miss

Florence C. Tisoe.  Mrs. Key no longer resided at Chambersbury, instead it was in the hands of Joseph Bailey, who was a farmer.

    There were quite a few changes within the commercial population of the village.  The "Masons Arms" was the only pub to have retained its landlord, the others changing. The  "Leather Bottle" now had William John Bloomfield as licensee, The" Rose and Crown " Samuel Copp, and the "Red Lion". George Timson. James Cooper was no longer listed as a hay dealer, but Joseph Cooper and William Cooper both were.  It seems likely they were his sons and had taken over the family business.  The following were also listed as  beer retailers: George Dell, Frederick Harper, and William Lines.  Of these only George Dell was present in 1870.

Thomas Doult had taken over the brick works at Bennetts End ) now spelt with 2 t's ) from the widowed Mrs. Pratt, though Daniel Norris was still in business.  Stephen Cook was still the village cobbler, Thomas Pointer the blacksmith and William Stow, along with John Child, was a wheelwright.

    The farming community had changes slightly: Joseph Bailey was now at Chambersbury - although as it had previously been a private residence, I feel perhaps he lived there, whilst farming elsewhere.  Mrs. Jane Finch was now farming in Westwick Row, so presumably her husband was now deceased, as was John George, as Mrs. Sarah George was at Coxpond Farm.  The other John George would have appeared to change his occupation from farm to hay dealer. Joseph Smith was still farming, and William Smith was at Northend Farm.  I don't know if these were related at all.  Daniel Saunders had taken over one of the farms in Westwick Row.  (The directory just says Westwick Row, without indicating which one of the two farms that he managed.)  Joel Howlett was still listed as a farmer. [ Kel.Dir. ]

1878 - A church clock was installed at Holy Trinity Church, by public subscription. [ S2 p.5 ]

3rd January 1880,  The Herts Advertiser gave a description of the parish of Leverstock Green as part of their Villages of Herts. Series (No XVII p5. [HALS online services catalogue of Newspapers & Magazine articles. Can be downloaded after running a search under the HERTFORDSHIRE NAMES ON LINE. http://www.hertsdirect.org/libsleisure/heritage1/HALS/

checked 8th June 2010]

N.B. The Hemel Hempstead Gazette's record of events during this period has yet to be fully researched.  There is therefore likely to be considerable additional material to be added to this entry.

1871. - National census gives the population of Leverstock Green as 1,221.

1871 - 1899 -  George Finch was installed as Vicar of Holy Trinity. [ S2 ] Despite the proximity of his grave, to Finch tomb and other Finch graves of members of the Finch family from Corner Farm, this George Finch was no relation.

CROCKFORD'S DIRECTORY, 1890 says the following about George Finch:


Leverstock Green Vicarage, Hemel Hempstead. - -University College Oxford, BA 1857, MA 1862

Ordained Deacon 1859, priest 1861 Nor. Vicar of Holy Trinity Leverstock  Green diocese of St.

Albans 1871 (Patron, Trustees; TRC £42, av £34, Fees £5, Eccles Comm £195, other sources £30; Gross Income £264 Net £252 3 a of Gl; Pop 827. Formerly C of W of Dereham 1859-62; St.Stephens, St. Albans 1862-64; Chiddingfold Surrey,1868; Chicheley Bucks 1869-71.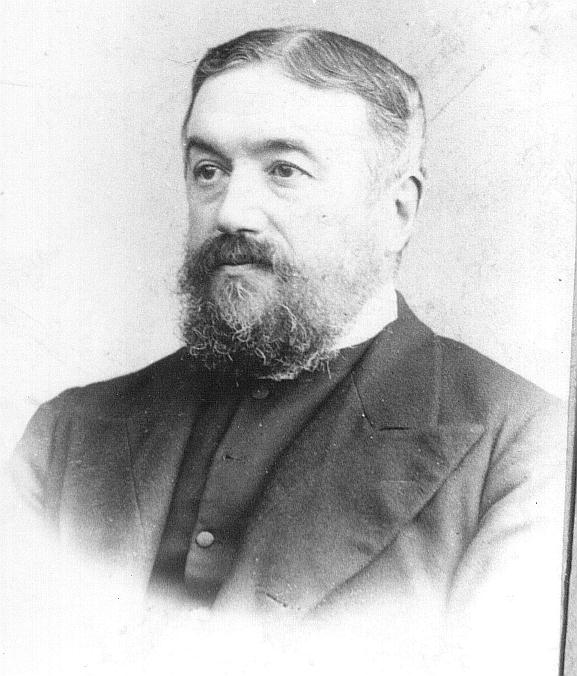 October 1871.  - Hannah Mayhew became Headmistress of the Village School, her

diary records the following:

         "....was quite spent" ( after one week on the post!)

    "William behaved so badly in dinner that I was obliged to lock him out."

    "So much affected by the intensity of the cold, several of the children were quite paralysed with it."

    "Two girls wrote what they could remember so well on their slates, that I allowed them to copy out what they had written on to paper.

    "Children read XXII Revelations. A moral influence pervaded the school throughout the day - no need for corporal punishment."

28th October 1871 – Daniel How from Woodlane End Farm was elected a Boxmoor Trustee.  The circumstances were somewhat dubious when the Boxmoor Trust called their third election  that year in an effort to pre-emt action by the Charity Commissioners. To quote from "Royalty to Commoners" "A show of hands gave 6 names but a poll was again demanded, from 10p to 8pm on that same day and from 9am to 7pm on the following Monday.  At length the High Bailiff gave out the names of H Balderson, P. Evilthrift, Daniel How, G A Smith, S. Stallon and T. Woodman Junior."  Eventually a letter from Frederick Mason Chairman of the Municipal Vestry to Frederick Cranstone officially naming the above as Trustees settled the matter [S417, S420] (See entry for 1882 for photo)

December 1871. - Life as Village school mistress proved too much for Hannah Mayhew, and she resigned her post.

1873 -   Parts of Leverstock Green parish and the parish of Boxmoor were included in the new chapelry of St. Mary's Apsley End, thus reducing the size of the Parish of Leverstock Green. [VCH p. 216  -NB  according to the later (2008) on-line version of the Victoria County History: http://www.british-history.ac.uk/report.aspx?compid=43272 Apsley End was created from the parishes of Hemel Hempstead Hempstead, Kings Langley & Abbots Langley – however I feel this is a simplified version, as Leverstock Green was created in part from the original parish of Abbots Langley, and Boxmoor from the original parish of Hemel Hempstead. ]

Friday 12th June 1874 - an auction was held at 12 o'clock at Kettlewells farm of "Live and Dead Farming stock, modern implements and 86 acres of growing crops of clover, sainfoin trefoil and meadow grass." The catalogue stated that it was "By the direction of Mr. Thomas Holinshead, who is relinquishing farming pursuits." From a codicil dated 23rd August 1884, and various other documents relating to William Holinshead who at the time of his death was residing in Marlowes Hemel Hempstead , Thomas Holinshead was his son, who at the time of the codicil was living in Australia.  Presumably therefore he relinquished farming pursuits in order to  emigrate.  His two brothers William and Walter also emigrated , but in their cases to Canada. His furniture and effects were auctioned four months later on October 28th.  The livestock in the sale included :


"15 young and powerful cart horses and colts, and 8 well-bred cows, steers and heifers" The modern implements for sale included 5 farm carts, various ploughs, seed drills, harrows etc. and a 3-horsepower Thrashing Machine.
Steam power had obviously arrived in the district.  The Threshing Machine, made by Davis fetching £13 at the auction.  However, it is interesting to note at this stage of the 19th century, that although it was by far the most expensive piece of farm hardware, that the farm's work horses raised considerably more:

Grey Mare "Depper" - £32   0s  6d

Brown Mare "Brown"-£24 13s  6d

Roan Mare "Smiler"-£16 16s  0d

Black Horse "Jolly" (4 yrs old)- £67   4s  0d

Brown Mare "Bonny" (5 yrs old) - £53 11s  0d

Bay Mare "Ball" (6 yrs old)

        with horse colt at side -£71   8s  0d

Bay Mare "Star" (6 yrs old) -£50   8s  0d

The other horses up for sale fetched between £18 7s 6d and £37 16s 0d.   The total amount raised of live and dead stock being £714 2s 6d with additional moneys being raised by the sale of the clover and meadow grass which fetched between £1 10s and £6 10s an acre, covering a total of  over 85 acres and fetching a grand total of £228 17s 0d.  Altogether the two auctions raised a grand total of £998 0 2d The growing crops of corn were advertised as to be sold at the edge of harvest. [S341, S343]

October 28th 1874 - This was the date of the  auction sale at Kettlewells Farm (at noon), of Thomas Holinshead's furniture etc.. prior to his emigration to Australia.  Although most of the livestock had been sold at the previous auction, this sale also included " 2 useful active nag mares, a Stanhope Gig, about 50 head of poultry and 9 head of geese."

The auction was  undertaken room by room and listed the following  "rooms": Men's House, Dairy, Kitchen, Lumber room, Parlour, Best Parlour, Cellar, Landing, Bedroom1, Lumber Room No. 2 plus Out doors. The sale raised a total of £55 0s 8d. [S342]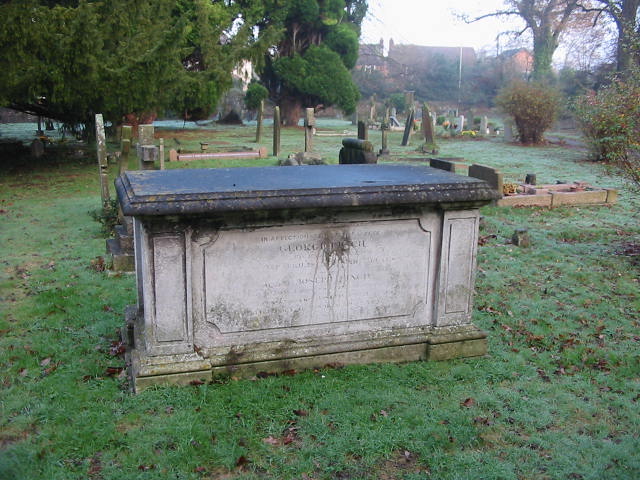 1875 - George Finch of Corner Farm died , leaving The White Horse in Leverstock Green to his brother George Albert Finch. [ S52 ] RIGHT Finch Tomb

1875 -A new building was added to the National School in Bedmond Road. [ Kel.Dir. ]

1876 -The Acorn brick works, near Bennetts End , were visited by Sir John Evans of Apsley, and members of the Herts. Natural History Society.  The works had three clay mills, two kilns, and groups of clay pits. [ S16, Godfrey edition; S131, p. lxii]

Between 1876 & 1882 - At some point, a house & premises in Leverstock Green, previously belonging to Joseph Orchard was sold under the terms of his will. [HALS: Sale particulars  DE/Ls/B589  1876 – 1882]

1876- The cost of attending the village school was lowered to 1d per child. [ S36 ]

March 1876 - The school log book listed the following 50 pupils at the school for their exam schedule:

Ashwell A. ,Ashwell A., Ashwell E., Ashwell L., Atkins A., Atkins H., Child A., Child J., Child E., Cook W., Cooper H., Cooper J., Cooper W (a), Cooper W (b), Currel J., Currel S., Dell F., Dell E., Fickling C., George A., George H., George M.A., Harrowell M.A., Jackson A., Jury S., King W., Latchford J., Latchford A., Mardle E., Martin J., Martin M.A., Payne E., Peddar M.A., Sinfield W., Sinfield A., Sinfield A., Sleabben W., Slough E., Tarbox E., Turner F., Wheeler J., Woods G., Woods S., Woodward W., Young F.

1877 - The new diocese of St. Albans was formed. Leverstock Green parish was to fall within the new diocese. The first Bishop of St. Albans was the Right Reverend Thomas Leigh Claughton. [ S2 - p.7, S88 ]  (Ist edition O.S. map still shows  the Liberty of St. Albans boundary)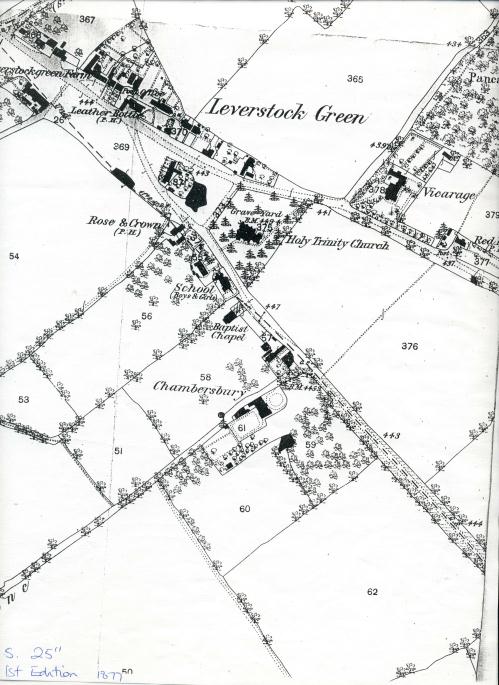 1877    - The First Edition, 25" to the mile O.S. map of this area bears this date.  However, the parts on the map in Abbots Langley parish were surveyed in 1873 ( by Lieutenant A. Hill Royal Engineers ); those parts in Hemel Hempstead parish were surveyed in 1877, and those parts in St. Michaels parish in 1878.( Both of these surveyed by Capt. F.P. Washington, Royal Engineers) See 1878 for information on this map. [ S40 ]

10 January 1877 - The Hertfordshire Petty Sessions  recorded : "Reuben Seabrook, James Dell and Joseph Cooper all of Leverstock Green pleaded guilty to destroying part of a fence and throwing down three gates the property of Mr Gabriel Ellingham  on the 26th ult and were fined including costs 13s.- each." [S370]

Saturday 3rd March 1877  - The following report appeared in the St Albans Times and is worth quoting.

FATAL ACCIDENT, Mr. Herbert H Day, deputy Coroner, held an inquest on Saturday last at the West Herts Infirmary on the body of William Seabrook aged 57 years who died at the infirmary on the previous Thursday under the following circumstances.

William Luck, labourer, of Leverstock Green, said he knew the deceased and they had worked together. Seven weeks ago they were at work sinking a well at Hammerfield belonging to Mr Cranstone. He thought the well was about 30 feet deep when the accident happened. Deceased was on the horse at the top of the well waiting for some mortar when the horse broke and he fell to the bottom. The rope did not break and the witness thought it happened through the deceased not having hold of the rope with both hands, thus causing extra weight on the horse. They had frequently been down the well on the same horse without any accident. A fellow workman named Ginger went down the well and tied deceased on the rope and they pulled him up. He said "I'm a done man". They were all good friends and sober. A cart was sent for and deceased who was a heavy man and the foreman was conveyed to the infirmary. The wood used for the horse was ash and was cut in the middle to about one inch through it. Thomas Ginger, labourer of Bennetts End corroborated last witness and said the stick was chosen by the deceased and was used as a makeshift, he having a better and stronger horse at home which he had forgotten to bring. Deceased and witness had both been used to well sinking.

Mr R Z Pitts, house surgeon at the West Herts Infirmary, said the deceased had sustained serious injuries, three or four of his ribs were broken, the lungs injured, the left knee joint fractured, ands the spine injured. Deceased told him it was an accident.

The Jury returned a verdict of accidental death and expressed an opinion that a stronger piece of wood should be used in such cases.

(A horse is described as a frame for supporting things so clearly it was placed over the top of the well to facilitate the work below).  [S370]

1878 - The first edition, 25" to the mile O.S. map was now fully available for the whole of our study area, varying parts having been surveyed in 1873,1877 & 1878.  As the first extremely accurate map of the village it can tell us a lot.

    The maps very clearly showed the "Liberty of St. Albans" boundary running in a straight line through the line of Crofts Path, and up through Green Lane, dividing all the area to its SE into the Liberty of St. Albans    (a hangover from the days of the Abbey ), and all the land to the NW of this boundary into a different diocese.

    The area known as Bennetts End is shown very clearly, and consists mainly of a large brickfield with several clay pits, 2 clay mills and some kilns. (This where St. Albert the Great School now is.)  There were quite a  few dwellings at Bennetts End, mostly consisting of several blocks of terraces which presumably housed the brick workers, and what I took to be the "Bricklayers Arms" although it wasn't labelled as such at the time. (This building is still there, but is now on the Adeyfield side of the duel carriageway and is an off license.) The 16thc. house now known as The Old Cottage, was shown as divided into 3 units, and was surrounded by a small orchard. Tile Kiln Cottage was shown, but also divided into 3 dwellings, and the lane from there led up to Tile Kiln Farm. Further clay pits were shown between these two properties and what is now Crofts Path.

Bennetts End Farm ( now a listed building ) was  very clearly shown on the other side of Bennetts End Lane ( later St. Albans Hill ) forming a staggered crosssroads with the end of Tile Kiln Lane.  The other substantial dwelling shown in this part of the parish was a largish house then known as "Bennetts End House", which stood back from Tile Kiln Lane, a little further down towards the village, on the left hand side.  On subsequent maps this house continually changed its name, and as Bennetts End Farm, eventually became known as Bennetts End House, it leads to some confusion! Several of the dwellings at Bennetts End still remain, but have been converted into single dwellings rather than terraces in most cases.  Apart from this compact grouping of brickworks and buildings, this area was all fields except for Hobbs Hill Wood.

    On sheet XXXIV 9, which showed most of the rest of Leverstock Green, the overall impression is one of an agricultural area, with settlement strung out along the Leverstock Green - Bedmond Road, with a cluster of dwellings in the centre, corresponding with today's village centre.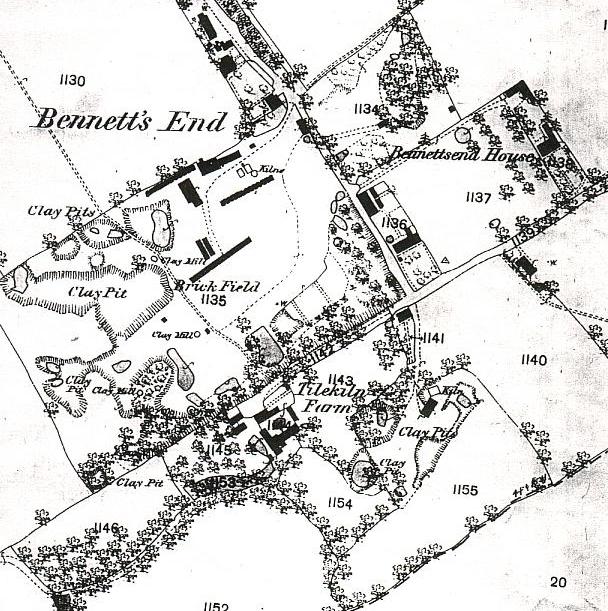 A pond was shown in the village, roughly in front of where the cricket club is toady, another was shown behind Church Cottages.  These various ponds probably represented the water supply for the various houses etc..  The village green didn't exist, instead a large field stretched between North End Farm and the village. North End Farm itself was shown surrounded on three sides by small orchards.  A little way from the farm a chalk pit was shown, approximately where Barra Close is now.  Wide "greens" of grassy areas were shown on either side of the stretch of road coming into the village from High Street Green.

    Three pubs were shown on the map: The Leather Bottle, The Rose and Crown and The Red Lion.  Along the Bedmond Road from The Rose and Crown ( now a private house) were Northend Cottages ( then divided into 3), The School , The Baptist Chapel, Sibleys Cottage and Sibleys Orchard.  There was nothing beyond the church grounds ( which were slightly smaller than they are now ) on the NE side of Bedmond Road except for fields. Blackwater Lane was as it is now, but with no houses on either side of it at all.  There was however a largish pond on the E. side, indicating where the old Black Water/Black Queen property had been.

    Chambersbury ( House ) was shown, a substantial dwelling set further down Chambersbury Lane than Sibleys Orchard, on the other side.  It had good sized grounds and a sweeping circular driveway approaching the front of the house.  The grounds included a wooded area and a pond.  Moving along Bedmond Road, an old clay pit was shown near Well Farm.

    The only building shown up Pancake Lane was the original Vicarage. Pancake Wood stretched from the Vicarage up towards Westwick Row. On the Hemel Hempstead Road going towards St. Albans, only the Red Lion P.H. and the  old half timbered cottage were shown. Further along towards St. Albans, Corner Farm was shown with 4 largish buildings on the other side of the road, down a short track.  There were three or four ponds between there and Beechtree Cottages. Corner Farm was surrounded on both sides by Orchards.

    There were a largish number of dwellings up Westwick Row.  Westwick Cottage was shown as a terrace of three cottages, and a terrace of 7, and another terrace of 4 were shown nearer to Westwick Farm.

     Returning to the centre of the village, various other dwellings between The Leather Bottle and Pancake Lane were shown, including Rose Cottage.  Most, if not all, of these houses are still there today.

    Moving further out of the village centre, and towards Hemel Hempstead, Wood Lane End Farm was shown, surrounded on two sides by a large orchard; and there were a couple of other dwellings between the farm and the large pond - Coxpond. Little Coxpond Farm was just SE of it.  On the other side of the road starting at the southernmost end, Cox Pond Farm was shown (opposite the pond -  roughly where the general stores at the end of Vauxhall Road now stands ), with only  a field between it and a largish dwelling which is now the Crabtree Inn.  Crabtree Lane joined the Leverstock Green Road between the two buildings.  There was an extensive brick works shown just to the north of Woodlane End Farm. Compared to the field given as the "Kiln Ground" in the tithe map, the brickfield had more than doubled in size, and cottages built in "Shoulder of Mutton", a triangular shaped field approaching the curve in Woodlane End.( See entry for 1852 )

    The land between Woodlane End and the village proper was mostly farmland with a wooded area to the south of Woodwells Farm, surrounding an old chalk pit.  Breakspears was shown on the St. Albans side of the boundary. [ S40 ]

1878 - Kellys Directory for this year gives much the same information on Leverstock Green as it had in 1860/1870, and puts flesh onto the information obtained from the O.S. map.  It did note that it was in "St. Albans rural deanery, arch deaconry and diocese" which had been formed the year before.

There had been a slight fall in population, the 1871 census showing 1,221 people in an area of 2,000 acres.( Compared to 1,247 in 1870.)  However since that date the new ecclesiastical district of Apsley End had been formed and it was "computed" that the population of the reduced parish was 1,000.