This page was last updated on: April 11, 2009
Click to link to the following

Belconey & "The Honest Coal Carter"/ "Masons Arms"

Some of Leverstock Green's Lost Properties

Belconey was one of the poorest area of Leverstock Green in the 19th and early 20th centuries.  It consisted of a long 19th century terrace of about 10 meagre dwelling, plus two Beer Houses and a few more properties in the area along the Leverstock Green Road: The Plough (sometimes known as The Plough & Harrow) and The Honest Coal Carter/Mason's Arms. The only part left standing today is The Plough which today, and much extended and upgraded, is a pub and Restaurant.

In the 1851 census, 52 adults and 43 under 18's lived in a total of 20 properties (including the 2 BeerHouses) listed as Balconey.  Most were agricultural labourers or straw plaiters.  The 1881 census is less easy to quantify as many of those who must have been resident in the properties known as Belconey were listed as being just Leverstock Green, with only 5 dwellings designated as being Belconey.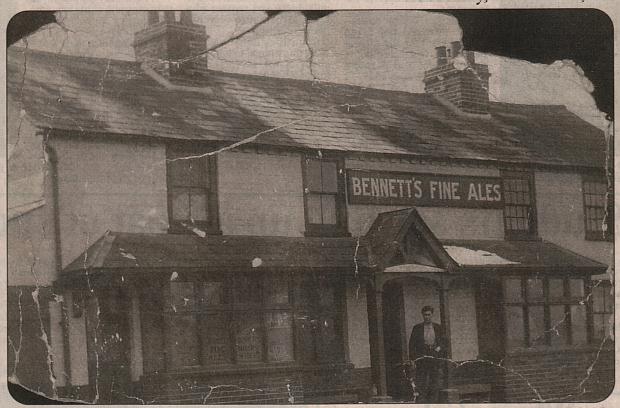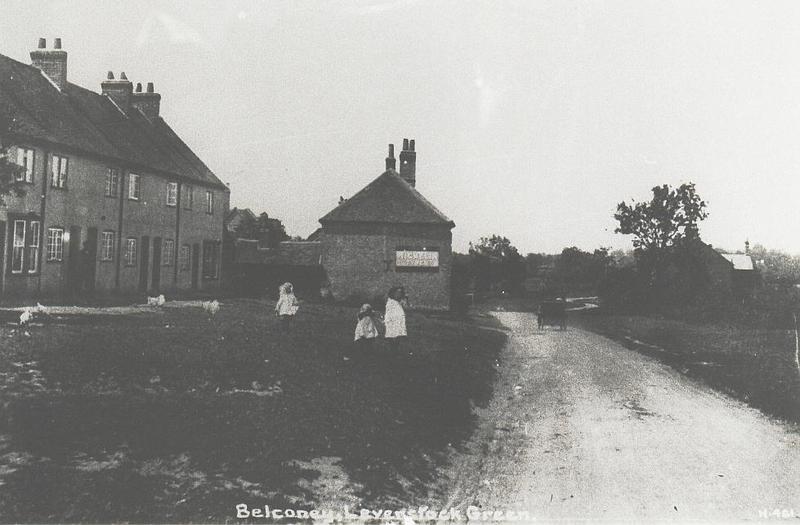 BELOW: The Plough about 1920

This page from a booklet advertising the sale of four of the dwellings at Belconey in 1945 gives us some idea of what they were like.  They presumably fetched £625.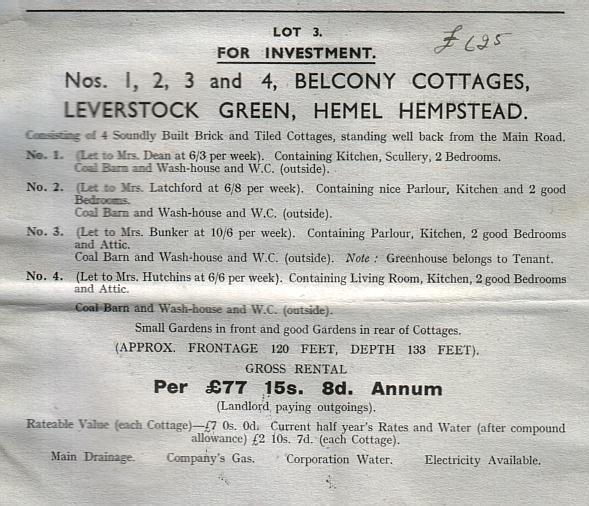 Click on  thumnail images to enlarge other relevant pages from the auction booklet.