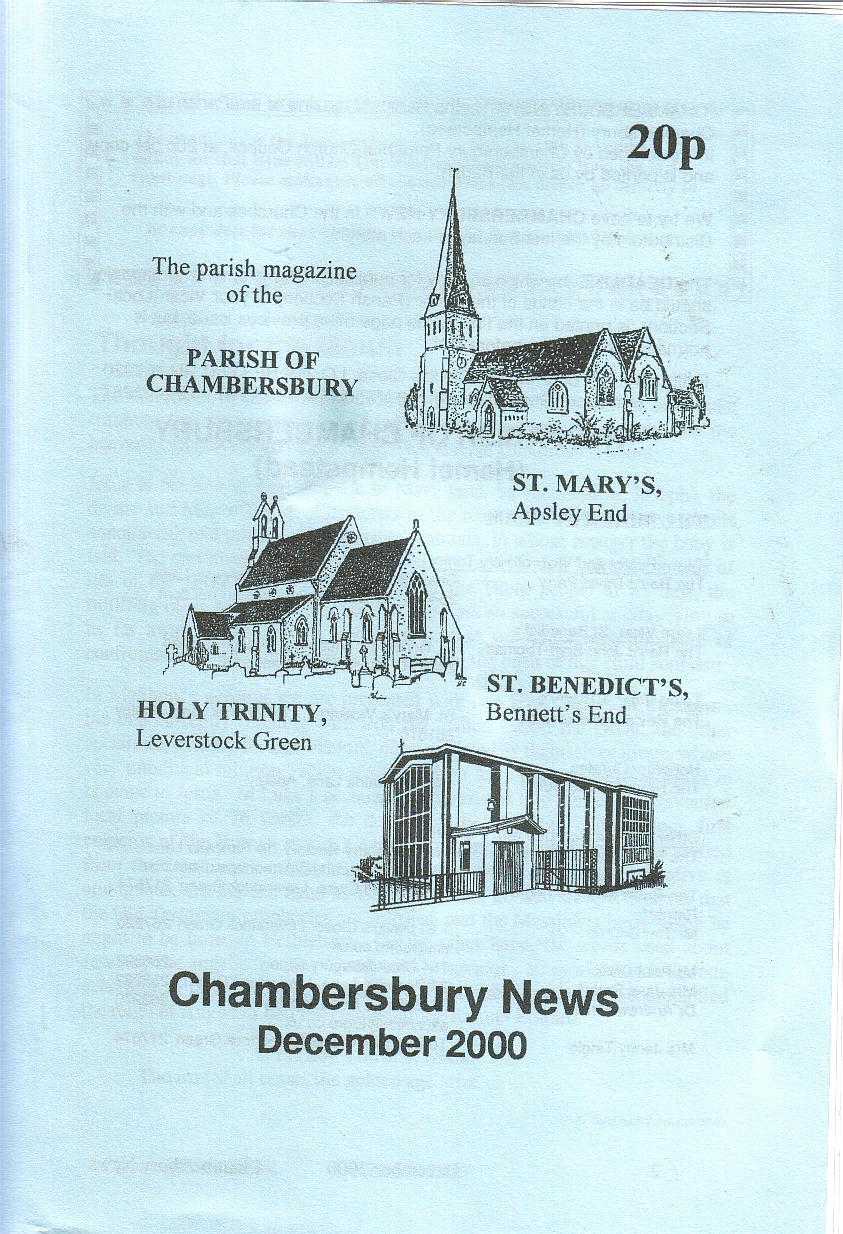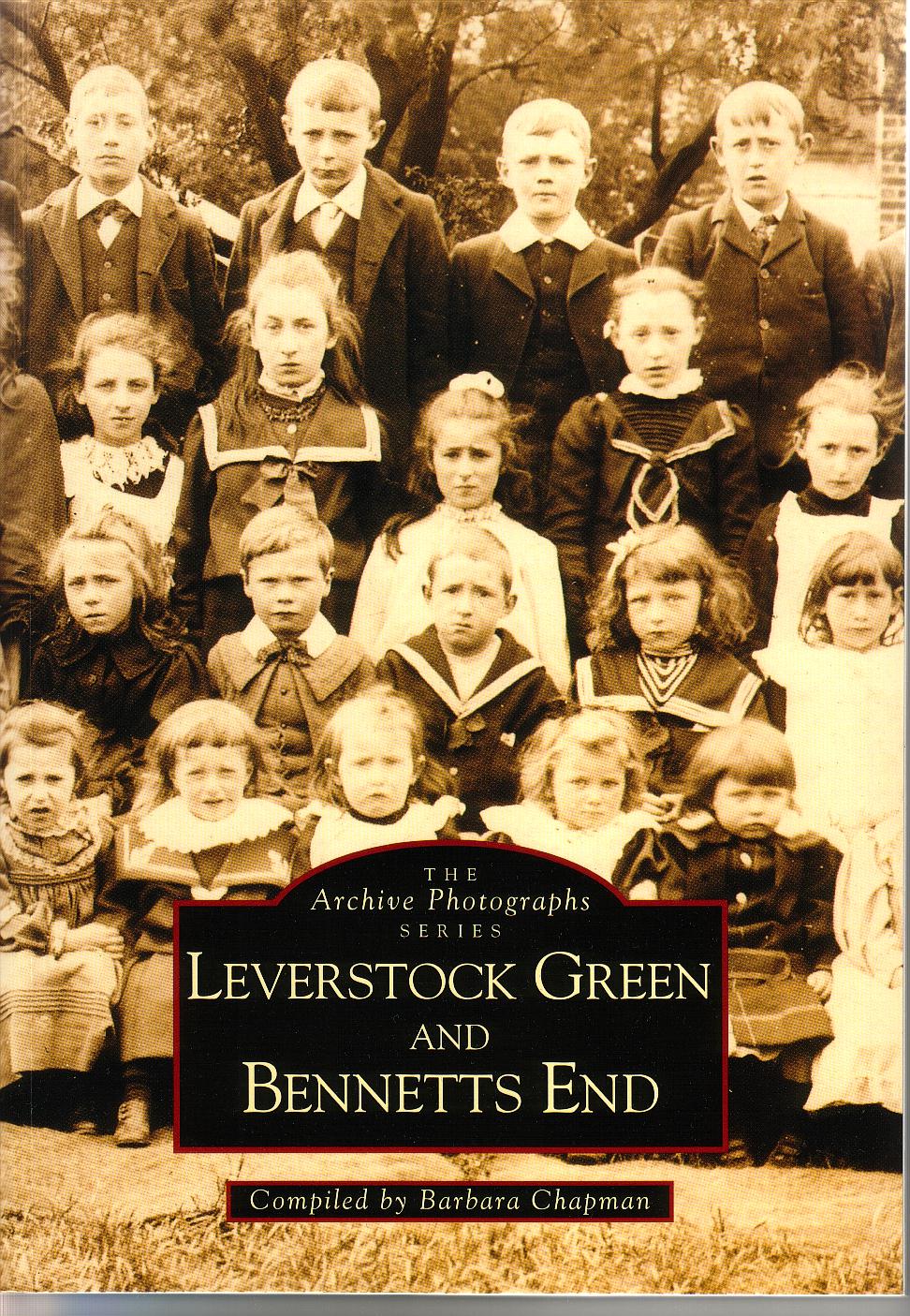 Having begun to find out about the history of Leverstock Green, I felt it was important that I should if at all possible share my findings with as many of the local inhabitants as possible.  At the same time the Editor of  Chambersbury News, the parish magazine, put out a general request for articles for inclusion in the magazine.  As a member of Holy Trinity Church Leverstock Green, this therefore seemed a good way to try and spread the knowledge I was accumulating.

I began by writing an article, published in the March 1994 edition of Chambersbury News, entitled "What's In a Name" concerning the anomaly of the names shown on old maps for what by mid Victorian times had become known as Blackwater House off Blackwater Lane; and the variety of names I'd come up with for Leverstock Green. The former being sometimes known as Blackwater Pond, or Black Queen, and Leverstock Green appearing as Levestistock and a variety of alternative spellings, as well as Markate Oak.

By the end of April 1994 I had decided on compiling a full history of the area in a chronological format, which I named the Leverstock Green Chronicle.  It was, and still is, my intention to eventually publish this in its entirety in some form - either as a private desktop publishing exercise, or by persuading one of the local publishers that it is worthy of publishing.  However, this now seems more distant as I realise the enormity of the task I have set myself.

From May 1994, and almost every month since then either individual articles, or extracts from the Chronicle have appeared in Chambersbury News, which since 1999 has been a combined magazine for the whole Parish of Chambersbury rather than individual districts. This way at least a percentage of the local population has been able to share in the knowledge I have unearthed.

Archive Photograph Series:

Leverstock Green & Bennetts End

As part of my research I interviewed as many of the elderly residents of the village as possible, and in so doing was shown numerous photographs taken in a bygone era.  Somehow I got to know Terry Crickmore who was interested in what I was doing, and he kindly agreed to get enlarged copies of all these old photographs done for me, so that I had decent copies to refer to in the future.  Sadly in  July 1995 he died suddenly from a heart attack.  We had talked vaguely of the possibility of putting together a volume of the photographs for distribution around the village, but his death spurred me to go one further, and I thought it would a great tribute to Terry if I could get the collection published professionally. Taking the bull by the horns I simply wrote sending photocopies of many of the pictures in the collection to Chalford's the publishers of an Archive Photographic collection of pictures of Hemel Hempstead compiled by Eve Davies. 

To my astonishment and after a little negotiation, they agreed to publish, and after a frenzied sixth months of work the text for the work, together with the original photographs, all of which had had to be borrowed from their various owners, had been dispatched to the publishers.  I was then told it would take a further 4 months before the book came out.  It therefore came as a considerable surprise two months later when we returned from a weeks holiday in Yorkshire, to discover a box had been left with neighbours containing my personal copies of the finished book.  The Archive Photograph Series: Leverstock Green & Bennetts End went on general sale immediately after the Easter Bank Holiday of 1996. Most of the original print run are now sold, with just a few still available at bookshops in Hemel Hempstead, or direct from the publishers Tempus. (http://www.tempus-publishing.com/bookdetails.php?isbn=0752403737) Leverstock Green & Hemel Libraries as well as HALS, do however have copies.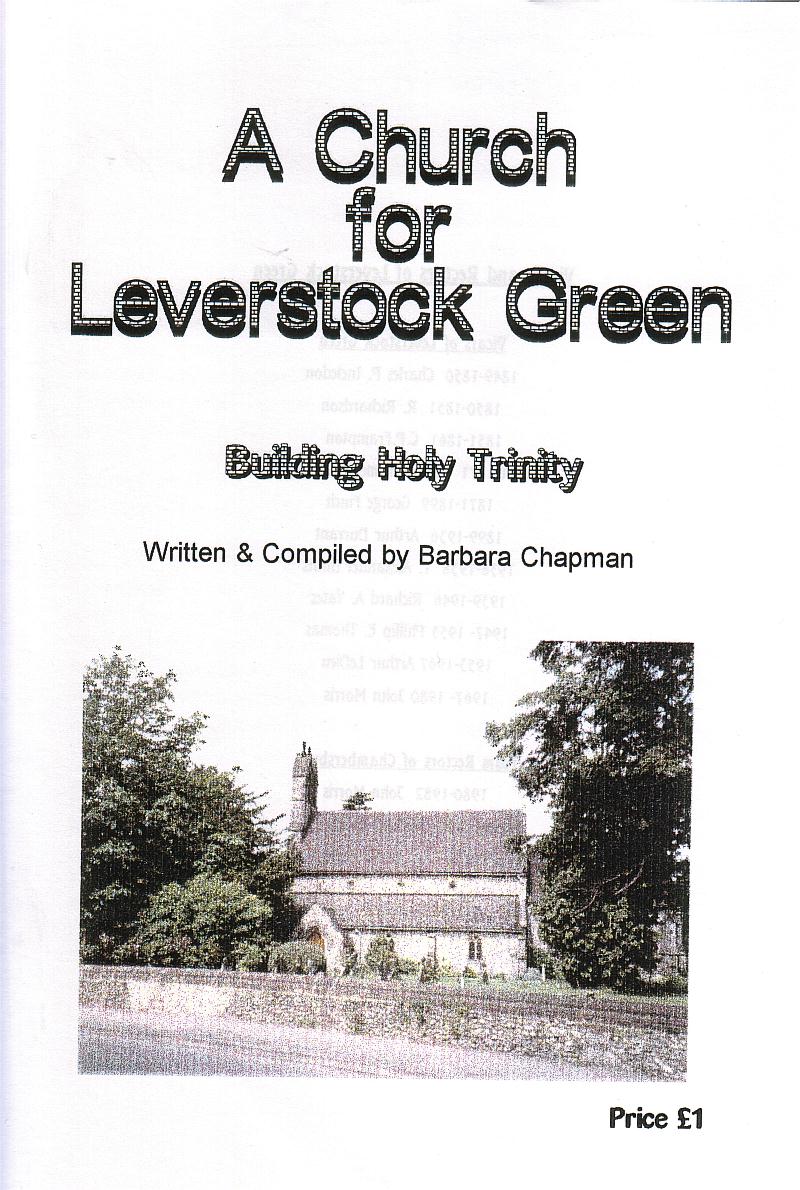 Booklets for Holy Trinity's Flower Festival, 1999

Holy Trinity Church Leverstock Green celebrated its 150th anniversary in October 1999, and as part of the celebrations it held a flower festival at which various souvenirs were to be sold.  As part of this celebration I wrote a booklet entitled "A Church for Leverstock Green" concerning the commissioning and building of the present church, together with a history of the other places of worship, including the Baptist Chapel, which had preceded the building of Holy Trinity.  Included in the booklet were copies of photographs I had taken in earlier years of the architect's drawings for the church. Larger versions of the architect's drawings can be seen on the wall of the Trinity Room, and the booklet itself is still available for purchase from Holy Trinity Church priced £1, with all the profits going to the Church's funds. [The Trinity Room is open each Saturday morning between 10am and 12 noon, for coffee and sale of Traidcraft goods, parish magazines etc.]

I also reproduced in booklet form, the articles, together with copies of the photographs taken at the event, of the Leverstock Green Missionary Pageant which took place in 1928, and which had been reported in detail in the Hemel Hempstead Gazette  at the time. These booklets were also sold at the Flower festival, and are still available priced 50p.

Click on the title below  to jump to the relevant publication







DACORUM HERITAGE TRUST'S NEWSLETTER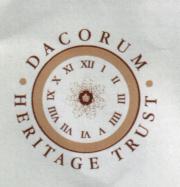 From time to time I have published articles in  DHT's Newsletter.



LEVERSTOCK GREEN'S

LOST PROPERTIES

by Barbara Chapman

A new 88 page fully illustrated book about properties no longer found in the village.

£7.50

Published by Leverstock Green Village Association 2006 with all profits going to the Village Hall Improvement Fund.




NEW LOCAL HISTORY BOOK,

Published by Leverstock Green Village Association.

This book became available at the the begining of April 2006 and had completely SOLD OUT six months later.

Copies are available for reference  at Hermel Hempstead and Leverstock Green Libraries as well as HALS, the British Library and other National repositry libraries.