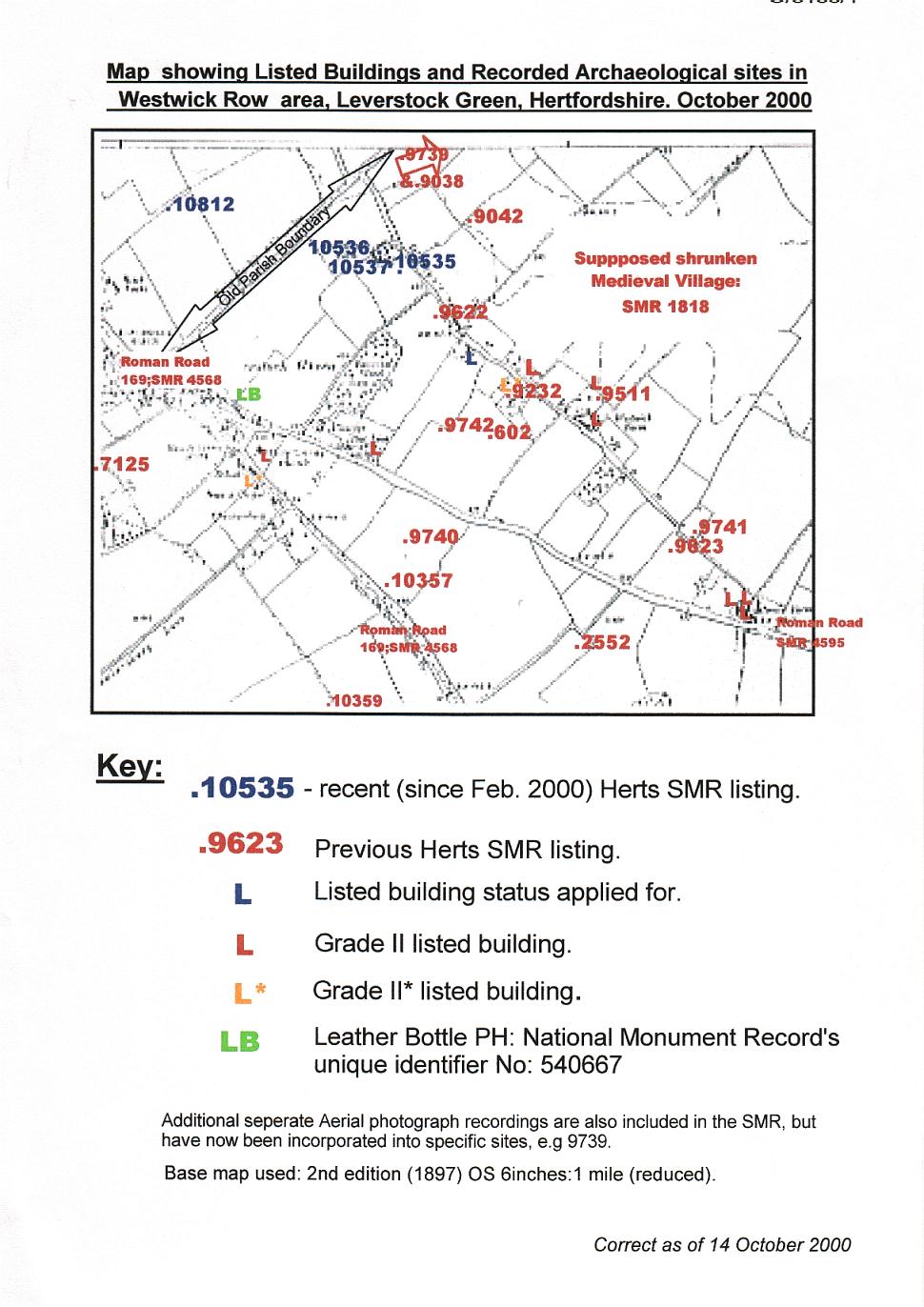 Archaeological Sites in  Leverstock Green

(Sites & Monuments Record)

UPDATES:

*     As of 1st July 2002; Dell Cottage, Westwick Row, (shown as Listed Building Status applied for) has received Listed Building Grade II status.

*

The supposed Roman site to the south of Beechtree cottages (just to east of this map) has now proved not to be an archaological feature after all. [Letter from Dr. R. Niblett 10th July 2002, confirmed by further e-mail]
*

Leverstock Green Primary School dig took place in 2003
*

Work at Junction 8 on M1 was undertaken in autumn 2006 which uncovered


This page was last updated on: April 11, 2009
N.B. Since the map below was completed many more entries to the SMR have been documented.  I will in  due course draw up a new map, however, inthe meantime
Click here
to go to a list of the most important additions.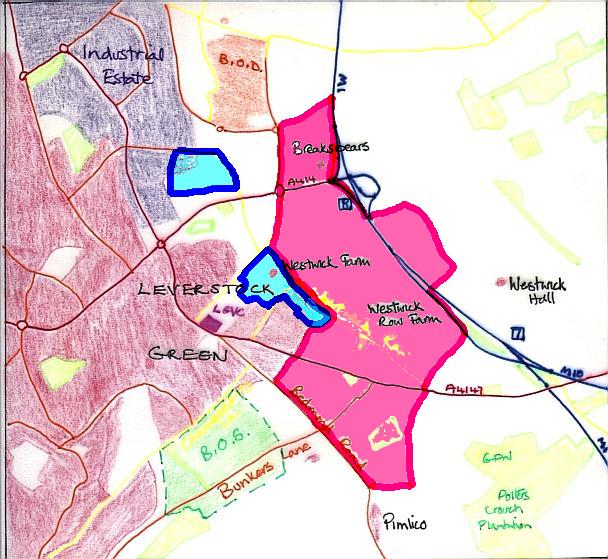 MAP SHOWING DESIGNATED AREAS ARCHAEOLOGICAL SIGNIFICANCE WITHIN THE LEVERSTOCK GREEN CHRONICLE STUDY AREA

DBC'S DESIGNATED AAS 2003

DESIGNATED AAS PROPOSED BY ST ALBANS CITY & DISTRICT COUNCIL 2003

(Beleived to have since been ratified.)



For specific additional details of local finds view the following pages: