This page was last updated on: April 11, 2009
Click to link to any of the following

National Schools, Leverstock Green.

Pancake Lane Cof E School Gallery,  Pancake Lane School;

Early

Leverstock Green School Photos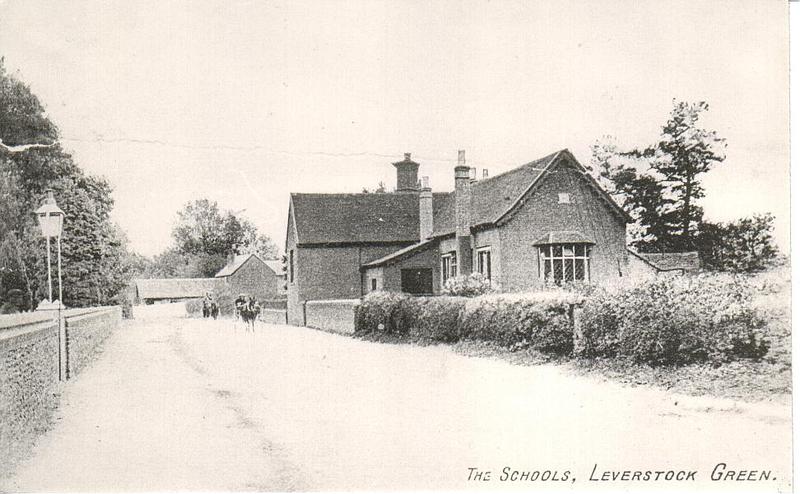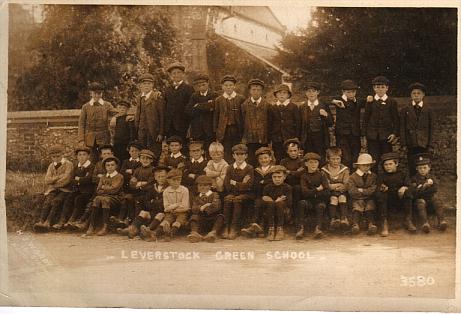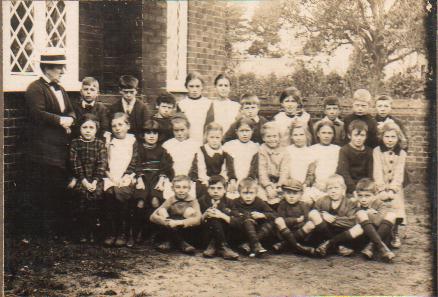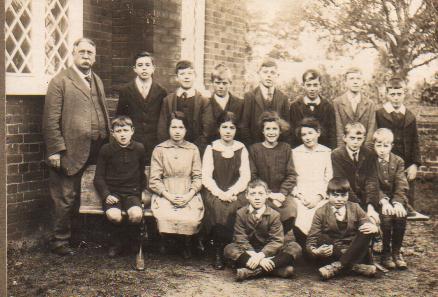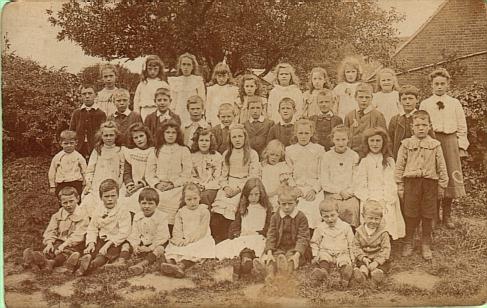 If YOU can add any information concerning the dates or persons in the following photographs, please let me know.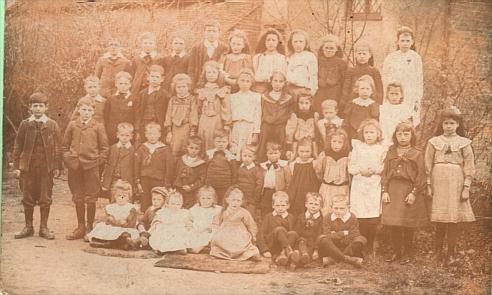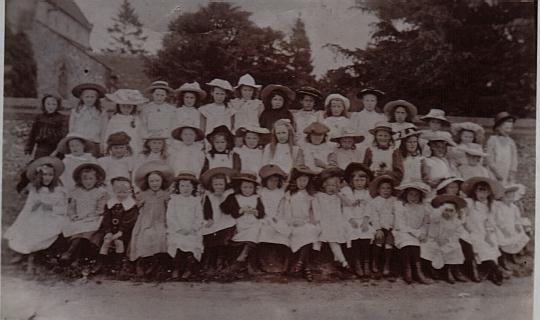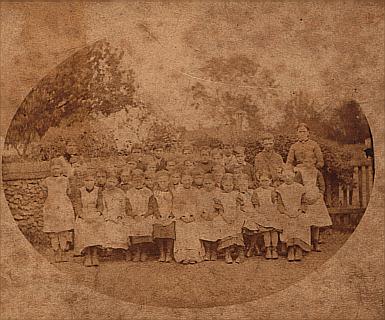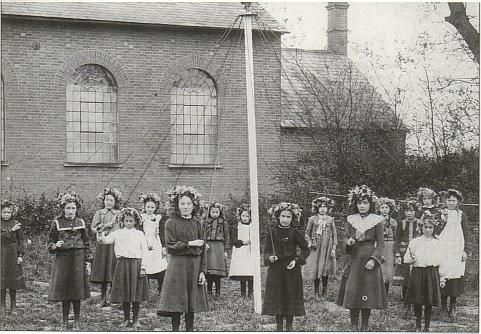 School group taken against the churchyard wall.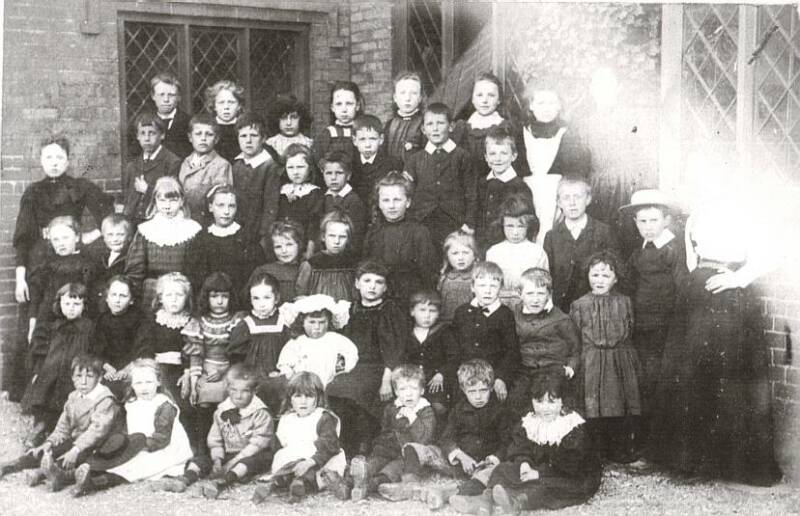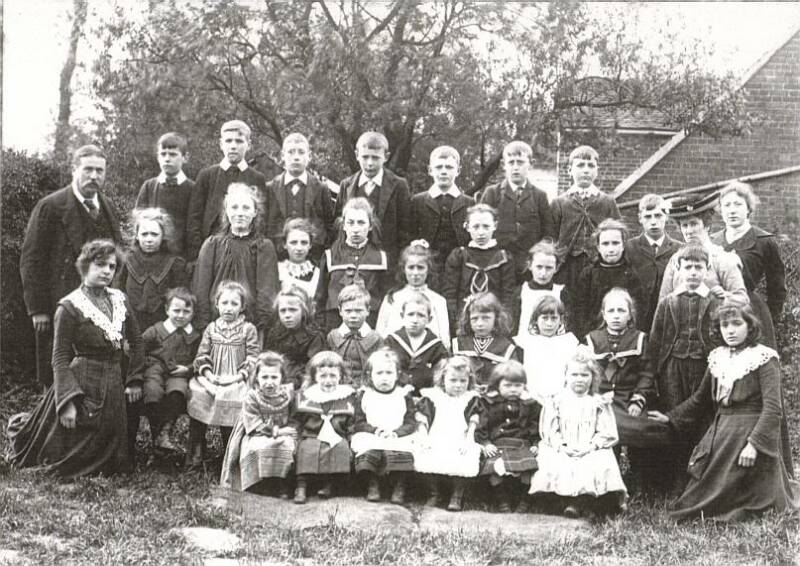 Headmaster Henry Thomas Ford & Pupils c. 1897.  also in the picture are his wife, Mrs Olivia Ford, who was the Infant Mistress, and two pupil teachers, one of whom was Mary Olive Dell.  H T Ford was headmaster 1888-1919

About 1906.  Uncertain whether this is a normal school photograph, or as they all seem to be in their Sunday best, whether its a picture of the Sunday School.

Maypole dancing in the school grounds, date uncertain.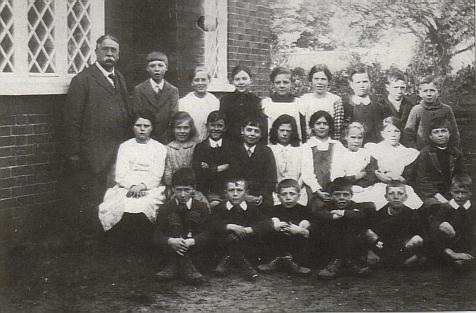 Thomas Ford & pupils c. 1918

Back L-R: C. Wilkins, C. Latchford, R. Sears, F. Bridges, Arthur Clark, A. Ray, E. Major.

Front: J. Shapcott, L. Rance, I de Begar, S. Sears, R. Thorne, F Shapcott, E. Packham. Crossed legged: F. Hoar, A. Brown.

Mr Ford and pupils c. 1910.  The picture was taken by Scholastic Souvenir Co of Bispham, Blackpool.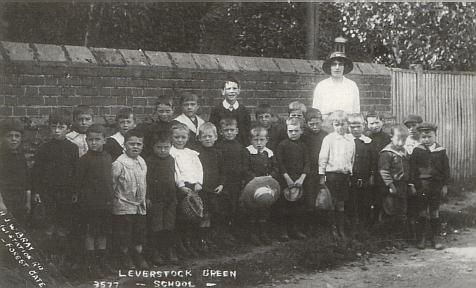 About 1914 with Miss Herbert.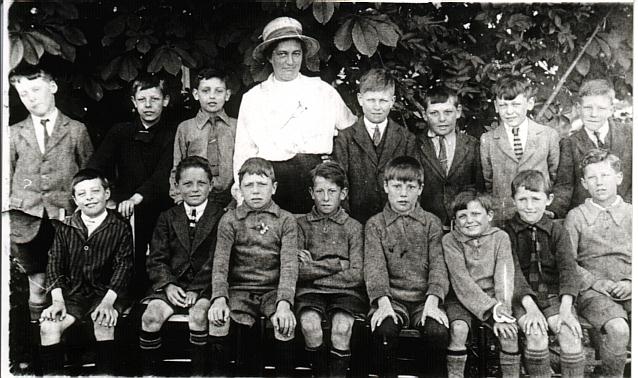 Miss Herbert & pupils about 1923.

Thought to be Walter Ayre and some pupils, about 1920.

Walter Ayre and pupils 1928.  Some of the pupils are: Win Biswell, Nellie Biswell, Doris Cox, Vera Windsor, Jim Matthews, Gil Steers, David Shapcott, Reg Childs, Don Field, Ron West, Syd Ison, Cecil KIng, Jack Gala, Mavis Seabrook, dorris Peddar, audrey wilson, Kitty Field, May Matthews, Olive Goodman, amy Persil & Bob Perry.